Proudly Serving The Porsche Community Since 1997

We identified a need for vehicle storage in Markham that combines specialized care and convenience.  

When we seized an opportunity to increase the size of our facility, we decided to offer a unique car minding service and....

Under Cover Storage was born!

Secure indoor, climate controlled facility

Effortless access to staff

Routine visual spot checks of vehicle

Battery testing, maintenance and trickle charge

Priority scheduling for Spring service

Full storage preparation:

Fuel* topped up and stabilized

Rubber care maintenance applied to door seals, weather strips, etc.   

Tire therapy:  Maximum tire inflation, ground insulation and roll to rotate monthly

*Price subject to change.  Additional charge for fuel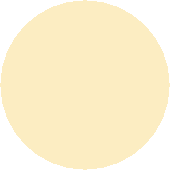 Vehicle Collection and Delivery

Wheel and Tire Storage

Automotive Detailing

Our qualified technicians expertly prepare your vehicle for down-time and check in regularly while it hibernates. 

We are passionate about cars.  We live and breathe them.  We are aware of how harmful an indoor environment can be for your stationary vehicle and we've been advising our clients for years on the what, why and how to protect their cars for winter storage. 

We are now able to offer a hands on approach and deliver necessary protection directly.

Rest assured, your vehicle is in safe hands with us.

Winter Storage is Starting to Fill!

(Limited spaces available.)

Our indoor, climate controlled facility is securely protected by 24-hour video surveillance.

Dedicated staff are always on hand to answer questions or address concerns.

Your vehicle will be placed at the front of the queue with priority scheduling for Spring service.

Your car will be meticulously prepared before it's tucked away, beginning with a fuel top up.  Stabilizer is also added to protect your fuel system from decay.  Unique consideration is given to the carbureted beauties.

We provide a pampering exterior hand wash and light interior vacuum prior to administering rubber care maintenance to door seals, weather strips, etc.

Tires receive special attention in addition to maximum tire inflation, we ground-insulate each tire and roll to rotate monthly.

Pre and post storage battery tests are carried out by our qualified technicians, as well as trickle charging and regular inspections to safeguard battery life.

Several customizable add-on options are also available, such as vehicle collection and delivery, full automotive detailing and wheel and tire storage.

Space is limited and we fill up fast.  Reserve your spot today.

905-472-9688